Newsdate: Friday, March 10, 2023 - 9:00 am
Location: CHICAGO, Illinois
Global Equine Healthcare Market is valued at approximately USD 2.5 billion in 2021 and is anticipated to grow with a healthy growth rate of more than 6.1% over the forecast period 2022-2029. Equine healthcare is medical care and related services that are provided to horses used for racing and wagering, competitive riding, and recreation.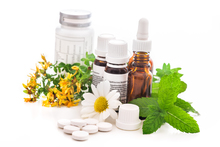 North America dominated the equine healthcare market in terms of revenue, owing to the increasing expenditure on healthcare products and services, along with presence of leading market players.
© 2016 by Alexander Raths New window.
Equine healthcare encompasses regular veterinary treatment for immunizations, parasite management, and dental care, along with grooming and hoof care and protection from the elements including rain, wind, and snow. The growing prevalence of diseases in horses, and increasing requirements for equine diagnostics, coupled with rising government support are attributed to the market demand across the globe.
The growing awareness regarding animal healthcare is leading the market growth because of the rising initiatives for animal conservation for environmental welfare, along with animal health plays a vital role in the well-being and safety of animals and humans. For instance, the US Department of Agriculture announced a total investment of USD 3 billion in animal health and nutrition in September 2021.
Request For a Free Sample Report-https://reportocean.com/industry-verticals/sample-request?report_id=bw6828
In addition, as per the Centers for Disease Control and Prevention, people with age 50 and under age 15 are more prone to develop severe diseases when infected with the eastern equine encephalitis virus (EEEV). Thus, these aforementioned factors are exhibiting a positive influence on market growth.
Furthermore, the rising investments by key industry players, as well as increasing expenditure in the equine racing and sports industry are presenting various growth prospects over the foreseen years. However, the reduction in the equine population and dearth of resources in underdeveloped and developing regions stifle market growth throughout the forecast period of 2022-2029.
The key regions considered for the Global Equine Healthcare Market study include Asia Pacific, North America, Europe, Latin America, and the Rest of the World. North America dominated the market in terms of revenue, owing to the increasing expenditure on healthcare products and services, along with presence of leading market players.
Whereas, the Asia Pacific is expected to grow with the highest CAGR during the forecast period, owing to factors such as growing incidences of equine diseases, as well as the rising government support in the regional market.
Major market players included in this report are:
Zoetis Inc.
Boehringer Ingelheim International GmbH
Cev
SOUND
Merck & Co., Inc.
Hallmarq Veterinary Imaging
Esaote SPA
Vetoquinol S.A.
IDEXX Laboratories, Inc.
Dechra Pharmaceuticals PLC
Recent Developments in the Market:
In April 2022, Boehringer Ingelheim International GmbH announced the introduction of RenuTend- a new stem cell therapy. This new launch aims on enhancing the healing of tendon and suspensory ligament injuries in horses. In September 2022, Zoetis declared the acquisition of NewMetrica, which aims on expanding the company's companion animal portfolio, by including new health-associated quality-of-life instruments. Global Equine Healthcare Market Report Scope:
Request To Download Full Report – https://reportocean.com/industry-verticals/sample-request?report_id=bw6828
Report Coverage: Revenue forecast, Company Ranking, Competitive Landscape, Growth factors, and Trends
Segments Covered: Product, Indication, Activity, Distribution Channel, Region
Regional Scope: North America; Europe; Asia Pacific; Latin America; Rest of the World
Customization Scope: Free report customization (equivalent up to 8 analyst's working hours) with purchase. Addition or alteration to country, regional & segment scope*
The objective of the study is to define market sizes of different segments & countries in recent years and to forecast the values to the coming years. The report is designed to incorporate both qualitative and quantitative aspects of the industry within countries involved in the study.
The report also caters detailed information about the crucial aspects such as driving factors & challenges which will define the future growth of the market. Additionally, it also incorporates potential opportunities in micro markets for stakeholders to invest along with the detailed analysis of competitive landscape and product offerings of key players. The detailed segments and sub-segment of the market are explained below:
By Product:
Vaccines
Pharmaceuticals
Medicinal Feed Additives
Diagnostics
Software & Services
Others
By Indication:
Musculoskeletal Disorders
Parasite Control
Internal Medicine
Equine Herpes Virus
Equine Influenza
Others
By Activity:
Sports/Racing
Recreation
Others
By Distribution Channel:
Veterinary Hospitals & Clinics
E-commerce
Others
By Region:
North America
U.S.
Canada
Europe
UK
Germany
France
Spain
Italy
Download Sample Report-https://reportocean.com/industry-verticals/sample-request?report_id=bw6828
ROE
Asia Pacific
China
India
Japan
Australia
South Korea
RoAPAC
Latin America
Brazil
Mexico
RoLA
Rest of the World
Reasons to Buy this Report:
• Access to date records compiled by using our researchers. These supply you with historic and forecast data, which is analyzed to inform you why your market is set to change
• This allows you to assume market adjustments to stay in advance of your competitors
• You will be in a position to replica facts from the Excel spreadsheet straight into your advertising plans, enterprise presentations, or different strategic documents
• The concise analysis, clear graph, and desk structure will allow you to pinpoint the statistics you require quickly
• Provision of market cost (USD Billion) records for every section and sub-segment
• Indicates the place and phase that is predicted to witness the quickest increase as properly as to dominate the market
• Analysis via geography highlighting the consumption of the product/service in the location as properly as indicating the elements that are affecting the market inside every region
• Competitive panorama which accommodates the market rating of the most important players, alongside with new service/product launches, partnerships, enterprise expansions, and acquisitions in the previous 5 years of businesses profiled
• Extensive agency profiles comprising of employer overview, organization insights, product bench marking, and SWOT evaluation for the essential market players
• The cutting-edge as nicely as the future market outlook of the enterprise regarding latest traits which contain increase possibilities and drivers as nicely as challenges and restraints of each rising as nicely as developed regions
• Includes in-depth evaluation of the market from quite a number perspectives thru Porter's 5 forces analysis
• Provides perception into the market via Value Chain
• Market dynamics scenario, alongside with boom possibilities of the market in the years to come
• 1-Year post-sales analyst support
Request Full Report-https://reportocean.com/industry-verticals/sample-request?report_id=bw6828
About Report Ocean:
We are the best market research reports provider in the industry. Report Ocean is the world's leading research company, known for its informative research reports. We are committed to providing our clients with both quantitative and qualitative research results. As a part of our global network and comprehensive industry coverage, we offer in-depth knowledge, allowing informed and strategic business conclusions to report. We utilize the most recent technology and analysis tools along with our own unique research models and years of expertise, which assist us to create necessary details and facts that exceed expectations.
Get in Touch with Us: Report Ocean: Email:sales@reportocean.com Address: 500 N Michigan Ave, Suite 600, Chicago, Illinois 60611 - UNITED STATES Tel:+1888 212 3539 (US - TOLL FREE) Website:https://reportocean.com
---
Press release by Alliance News via COMTEX