The Certified Horsemanship Association (CHA) has a new educational blog post up about Creating a Sustainable Stable While Still Saving Money by Cheryl Rohnke Kronsberg. Visit here today to see this full post.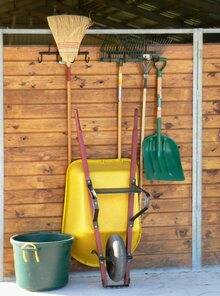 Blog post details ways a stable owner can save money while providing sustainability for the environment with ideas to improve office space, water usage and your overall equine facility.
© 2017 by Perry Correll New window.
This article goes into depth about ways a stable owner can save money and still provide sustainability to help the environment with unique ideas on how to improve your office space, your water usage and your overall equine facility just to name a few. Visit here to see this press release.
Cheryl Rohnke Kronsberg is a CHA Master Instructor, Certifier, and an AQHA Professional Horsewoman with over 40 years teaching horsemanship and training horses at all levels. She also has a BA in English from California State University Fullerton.
Cheryl ran her own boarding, lesson, and training business in Yorba Linda for 20+ years, and now enjoys volunteering at a therapeutic facility working with the Hippotherapy and Adaptive Riding Programs. You can find more of Cheryl's writing at www.CRKTrainingstable.com.
For a list of all CHA educational blog posts please visit – https://cha.horse/cha-blog/
CHA Equine Professionals Change Lives Through Safe Experiences with Horses. The purpose of CHA is to promote excellence in safety and education for the benefit of the horse industry.
CHA certifies riding instructors and barn managers, accredits equestrian facilities, publishes educational manuals, has an educational horsemanship streaming video channel, and hosts regional and international conferences.
For more information on the largest certifying body of riding instructors and barn managers in North America, Certified Horsemanship Association, please visit www.CHA.horse or call 859-259-3399. To find a certified equine professional or accredited equine facility near you, visit www.CHA.horse
---
Press release by Christy Landwehr