Safety has never been this much fun! EquiMania.ca is a website full of interactive games and resources geared towards youth wanting to learn more about horses and their care. There is always something new to learn!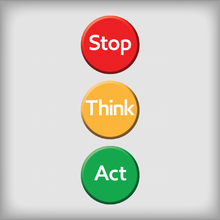 Exercises that build awareness of the dangers that exist on horse farms with Stop! Think! Act! themes are available at EquiMania.
© 2022 by Equine Guelph New window.
Workplace Safety and Prevention Services (WSPS) has recently posted a whole new playlist of videos full of tips for working around large animals including horses and they can all be found at EquiMania.ca.
The governments of Canada and Ontario have been supporting Equine Guelph for close to two decades in the development of programs to help youth and their families practice safety every day on horse farms through interactive EquiMania! activities and courses on the TheHorsePortal.ca.
Equine Guelph and WSPS encourage all young horse enthusiast to go for their Safety Pledge Certificate. It is granted after learning about how to be safe around farm equipment and when handling horses from online drawings, videos and games at EquiMania.ca.
Do you know if your helmet fits properly? How about the safe way to lead a horse through a gate for turn out? Do you know the parts of a fire extinguisher and how to operate one? Accidents often occur due to a lack of understanding of hazards around the stable. Exercises with Stop Think Act themes are available at EquiMania.ca that build awareness of the dangers that exist on horse farms. Can you find the dozen dangers in our detective game?
For those ready to learn even more about how horses communicate, TheHorsePortal.ca offers an on-demand online course – Horse Behaviour & Safety – recommended for teens. This course is free for a limited time until November 31, 2022 thanks to EquiMania's amazing sponsors.
OMAFRA is providing funding to Workplace Safety & Prevention Services to deliver resources and consulting services to help farmers and other agri-food businesses provide safe workplaces.
This initiative is paid for in part by the governments of Canada and Ontario through the Canadian Agricultural Partnership (the Partnership), a five-year, $3-billion commitment by Canada's federal, provincial and territorial governments that supports Canada's agri-food and agri-products sectors. This includes a $2 billion commitment that is cost-shared 60 per cent federally and 40 per cent provincially/territorially for programs that are designed and delivered by provinces and territories.
Other web links:
Workplace Safety and Prevention Services (WSPS): https://www.wsps.ca/
WSPS Stop, Think, Act video play list:
https://www.youtube.com/playlist?list=PL5FjdkloWJydI2WB8tzyrlQj5ma1Bj_at
EquiMania.ca: https://thehorseportal.ca/equimania/
Youth course – Horse Behaviour and Safety: https://thehorseportal.ca/course/on-demand-horse-behaviour-and-safety-youth-course-ages-13-17/
---
Press release by Jackie Bellamy-Zions