All Veterinarians requiring access to the stable or other restricted areas and/or carrying out supportive treatments at an FEI event must be listed as an FEI Veterinarian and carry their FEI identification (ID) card beginning June 1, 2012.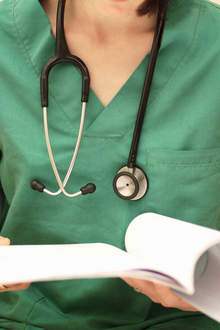 All veterinarians at FEI events must be listed as an FEI veterinarian and carry their FEI ID card beginning June 1, 2012.
To achieve this, treating veterinarians must have successfully completed an online multiple choice examination on FEI Veterinary and Equine Anti-Doping and Controlled Medication Regulations.
The new examination system affects Veterinary Service Managers, Treating Veterinarians, appointed for Events by Organizing Committees, Team Veterinarians and Competitors' Private Veterinarians, who will be referred to as a group by the term Permitted Treating Veterinarians.
Further details on the application process, the requirements and how to access the examination can be found on the Permitted Treating Veterinarian page. The exception to this will be those Veterinarians working without access to the controlled areas i.e. veterinarians working on the cross country during in eventing.
Organizing Committees will require the FEI Veterinarian ID in order to produce accreditation for Veterinarians during Events.
Stewards and other FEI Officials can periodically inspect Veterinarian IDs, in addition to their Event accreditation.
Riders, Drivers and Loungers should check with their Private & Team Veterinarians that they are registered and carry the FEI Veterinarian ID card.
Veterinary Delegates may permit entry to veterinarians ensuring the FEI core principle that Horse welfare remains paramount at all times.
The online examination can be taken more than once and is intended to be taken in open book format; however, it is recommended that all Veterinarians should have a clear working comprehension of applicable regulations.
On successful completion of the online FEI Permitted Treating Veterinarian examination a PDF Identification document (ID) with a QR code will be provided, which must be produced during attendance at FEI Events.
Existing FEI Official Veterinarians (Veterinary Delegates, Testing Veterinarians and Emergency Veterinary Officers), will not be required to take the examination at this time and will be able to download their ID document from their FEI User Account before 1 June 2012.
It is the intention of the FEI Veterinary Department that all Veterinarians, whether officiating or treating at FEI events, do so within a standardized framework and according to the principles of FEI Clean Sport. Veterinarians are included in the definition of Support Personnel and are therefore additionally liable for violations and sanctions imposed in line with the Equine Anti-Doping and Controlled Medication (EADCM) Regulations.