Newsdate: Thursday January 26, 2023 -1100 am
Location: UNIVERSITY PARK, Pennsylvania
Are you looking to expand your knowledge of basic horse care and health? Then join us for the Horse Health Series geared toward owners and caretakers, covering various topics to keep your horse happy and healthy! The Horse Health: The 411 on Vaccines webinar will review everything you need to know about vaccinating your horse.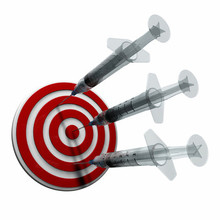 Learn about the vaccines your horse may need, how often to update the vaccines, and more!
© 2017 by Fabio Berti New window.
When: Thu., Jan. 26, 2023
 (7:00 PM - 8:00 PM ET
Whether you are just getting into the horse world or have owned horses for years, this series will provide valuable information to improve care of your horse.
Length: 1 hour - Cost $5.00
Who is this for?
Horse Owners and Caretakers
Prospective Horse Owners
What will you learn?
Core Vaccines for Horses
Additional Vaccines for Traveling Horses
When to Get Horses Vaccinated
How Often Horse Vaccines Need Updated
Registration is required to receive the link to access the webinar.
 Registrants will also receive access to the webinar recording.
To register: Sign in HERE
---
Press release by Penn State Extension