Horses worldwide face a serious threat from equine herpesvirus (EHV), a common cause of equine respiratory disease. In fact, they are three times more likely to get rhinopneumonitis caused by EHV than flu caused by equine influenza virus (EIV). To combat this serious threat, a proper vaccination plan is key.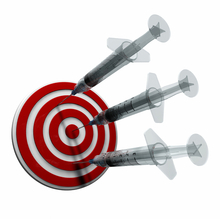 Horses face a serious threat from equine herpesvirus, a common cause of equine respiratory disease, but by vaccinating horses before exposure, owners can protect them against an EHV outbreak and against economic loss.
EHV infections often occur in autumn and winter in weaned foals and yearlings. Meanwhile, older horses are more likely to transmit the virus without showing signs of infection. The damage from infection can be devastating. The most common types are equine herpesvirus Type 1 (EHV-1), which can cause abortions, respiratory disease and neurologic disease, and equine herpesvirus Type 4 (EHV-4), which usually causes only respiratory disease but can occasionally cause abortion.
EHV-1 and EHV-4 infect the respiratory tract and can spread via aerosolized secretions from infected coughing horses as well as direct or indirect contact with nasal secretions. Symptoms of the disease include fever, lethargy, anorexia, nasal discharge and cough. Although EHV-1 can cause outbreaks of abortion, EHV-4 has been associated with only isolated occurrences and is not a risk for contagious abortions.
Equine herpesvirus can cause damage that goes beyond horses. EHV-1 and EHV-4 can cause significant economic harm to the U.S. equine industry. An outbreak of EHV-1 at the Hawthorne Race Course in suburban Chicago in October 2012 resulted in four confirmed cases, two horse deaths and numerous quarantines, prompting officials to cancel a day of racing. Another EHV-1 outbreak, traced to the National Cutting Horse Association Western National Championships in Ogden, Utah, in May 2011, lead to 90 confirmed cases and 13 deaths.
These outbreaks can force the cancellation or rescheduling of horse shows and competitions, causing economic loss not only to event organizers but for communities where the events take place. The EHV-1 outbreak following the National Cutting Horse Association Western National Championships caused the cancellation of nearly 380 equine events.
Even shows that went on as scheduled took a hit because of fears of the outbreak; the Los Angeles area economy lost an estimated $100,000 in revenue from lodging, food, gas and entertainment because of reduced entries at the Memorial Day Classic in 2011.
By vaccinating horses before exposure, you can help protect them against an EHV outbreak and against economic loss. The FLUVAC INNOVATOR® line of vaccines can help protect horses against EHV. In addition to helping deliver protection against equine influenza due to Type A2 viruses, FLUVAC INNOVATOR aids in the prevention of equine rhinopneumonitis due to EHV-1 and EHV-4; equine encephalomyelitis due to Eastern, Western and Venezuelan encephalomyelitis viruses; and tetanus.
Your veterinarian can help you provide optimal immunity for your horses by choosing essential vaccines, when they should be administered and at what frequency.
Although equine respiratory disease due to EHV is a cause for concern for many horse owners, the guidance of your veterinarian and the right vaccination program at the right time can help you prevent it — helping ensure the health of your horses.
For more information on the FLUVAC INNOVATO line of vaccines, or contact your Zoetis representative.
About Zoetis
Zoetis (zō-EH-tis) is the leading animal health company, dedicated to supporting its customers and their businesses. Building on a 60-year history as the animal health business of Pfizer, Zoetis discovers, develops, manufactures and markets veterinary vaccines and medicines, with a focus on both farm and companion animals. The company generated annual revenue of $4.2 billion in fiscal 2011. Zoetis has more than 9,500 employees and a local presence in approximately 70 countries, including 29 manufacturing facilities in 11 countries. Its products serve veterinarians, livestock producers and people who raise and care for farm and companion animals in 120 countries.