LiveWire Ergogenics, Inc. has announced that it has assembled a high-caliber and world-renown research team to commence with a research project for the effectiveness of treatments derived from CBD ( a cannabis extract) for several under-investigated conditions in the equestrian sector.1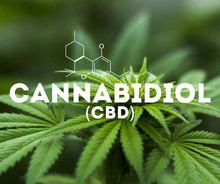 LiveWire Ergogenics, Inc. announced it has assembled a team for a research project into effectiveness of treatments using cannabis extract for conditions in performance horsesLiveWire Ergogenics, Inc. announced it has assembled a team for a research project into effectiveness of treatments using cannabis extract for conditions in performance horses.
© 2018 by Chemist 4 U
The research will be conducted especially for high-performance horses in the hunter/jumper and dressage sectors.
LiveWire Ergogenics has established a high-caliber research team with some of the leading experts in the US performance equestrian field. The team is comprised of a leading US veterinarian, an Internationally recognized Equestrian and Olympian rider and coach and a team of accomplished and well-respected US riders and coaches.
The team is currently training on an International level at Ad Astra Stables, one of the leading equestrian facilities in California. LiveWire's research team also plans to engage with leading industry experts and enter strategic alliances with medical research departments of California universities to expand research in this newly emerging industry sector.
The Company has established a dedicated and permitted CBD/cannabis research section on the newly acquired Estrella Ranch and Nursery property in Paso Robles, California to collaborate with and coordinate the company's research teams in its different locations.
Bill Hodson, CEO of LiveWire Ergogenics states, "We are very pleased that we have been able to establish the equine research team as one of our first research projects with such an esteemed group of equestrian experts. Our recent acquisition of the Estrella Ranch property in Paso Robles will enable us to support the explorations of the group better than ever before."
"We are looking forward to begin the work soon and will make every effort to accelerate the advancement of the medical knowledge in the field, support the continuing effort for further legalization and to eventually provide credible and high-quality applications that will benefit the entire equestrian field."
For more information about the research project click Here
1. Note: According to GW Pharma, cannabidiol (CBD) is a phytocannabinoid discovered in 1940. It is one of some 113 identified cannabinoids in cannabis plants and accounts for up to 40% of the plant's extract.
---
Press release provided by LiveWire Ergogenics, Inc

---