A cooperative study involving researchers from the United States and France has resulted in classification of seizures in horses based on their cause, and the identification of clinical factors of equine epilepsy that will help with future diagnoses.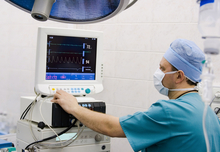 A recent study has resulted in classification of seizures in horses based on their cause, and the identification of clinical factors of equine epilepsy.
Researchers from the Department of Veterinary Clinical Sciences, College of Veterinary Medicine and the College of Pharmacy, Ohio State University, the MedVet Medical Center,Worthington, Ohio, Rood & Riddle Equine Hospital, Lexington, Kentucky, The University of Michigan College of Pharmacy and The Equine Clinic, Peyrolles, France were involved in the study which was published in the Equine Veterinary Journal.
The horses used in the study were 104 horses presented for seizures at the Ohio State University Veterinary Medical Center. Recurrent seizures were distinguished from those horses having a single seizure episode. This study was the first attempt to classify seizures and to characterize epilepsy in a referral-based equine population.
No cause for the seizures could be found in more than half of the horses that suffered recurrent epileptic seizures in a retrospective observational study. The cause of seizures was symptomatic or unknown in most horses, whereas reactive seizures and idiopathic epilepsy were less common.
Predictive factors of epilepsy in horses were similar to those reported in other species and may assist clinicians with the early diagnosis of epilepsy.
The researchers found the epilepsy could be categorized into symptomatic seizures (those occurring due to a structural brain lesion), cryptogenic seizures (unknown cause, with no abnormalities found in diagnostic tests) or idiopathic (with no abnormalities on diagnostic tests and a suspected genetic disposition).
Of the 73 horses that suffered recurrent seizures, 26 were defined as symptomatic, 40 as cryptogenic, two as idiopathic, and five which remained unclassified.
The study animals comprised 19 entires, 43 geldings and 42 females.
Fourteen breeds were represented, including quarter horses and related (29), Thoroughbreds (23), Arabians and crossbred Arabians (20), Standardbreds (7) and various other breeds (25). Ages ranged from one month to 30 years.
No association between age, breed, sex and the presence of recurrent seizures was found in the study group.
The authors noted that a variety of terms have been used to describe equine seizure disorders in horses.
"This study highlights the need for common agreement on the terminology of seizures and epilepsy among equine clinicians," they wrote.
"This study is a first step in the definition and classification of seizures in an equine referral-based population.
"As in human neurology, such definitions are dynamic concepts and could help equine clinicians in the establishment of a diagnosis, a therapeutic plan and a prognosis for seizures."