Newsdate: Friday, March 17, 2023 - 8:00 am
Location: THERMAL, California
Over the last several days, the CDFA has announced two reported cases of Equine Herpesvirus Myelocencephalopathy; one in Los Angeles County and one in Riverside County. We have been in close communication with the CDFA to ensure that there was no potential for impact from these two cases on our property.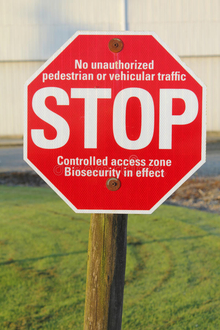 Horse Lovers Summit on the Sea is highlighted by excellent speakers who share information on important equine topics.
© 2022 by EDCC New window.
Both cases occurred in horses of different disciplines (polo and saddlebred). Contact tracing suggests no interaction between horses from these two incidents and any horse from our facility.
Upon learning of the Riverside County event, out of abundance of caution we closed the horse park to daily haul-ins and horses from local farms in the area. This policy will remain in effect through end of day Sunday, March 19, when competition concludes.
These cases are all important reminders to be diligent in our collective biosecurity efforts so we can ensure we maintain a safe environment at the horse park.
Please reach out to us at info@deserthorsepark.com with any questions or concerns. Let's go have a great last week of showing!
Press release by by Tori Bilas